Best-in-Class Formula, taste and value
Incredible Pure Protein Powder Featuring Whey Protein Peptides And Whey Protein Isolate
Superior whey protein peptides for better musclebuilding

100% whey – no added active ingredients

Limited-time bonus sizes – Get 6 lbs. for the price of 5 lbs.

SUPERIOR SCIENCE. SUPERIOR RESULTS.
MuscleTech® researchers reviewed numerous clinical trials on whey peptides, and the science shows that whey
peptides can promote rapid recovery from exercise and even support an insulinogenic response for improved nutrient delivery.
This means you are getting an ultra-pure, rapidly absorbed and quickly digested protein that allows you to recover faster,
build more lean muscle mass and get better results from your training sessions! What's more, whey peptides have one of the
highest biological values (BV) of any protein source, a value given to protein sources to measure how well they are absorbed
and used by the body.
Along with micro-filtered whey protein isolate plus whey concentrate, NITRO-TECH® 100% WHEY GOLD
delivers superior absorption, digestibility and mixability. Each scoop serves up 24g of ultra-premium protein that supplies
5.5g of BCAAs and 4g of glutamine and precursor.
NITRO-TECH 100% WHEY GOLD uses a superior cold microfiltration process to guarantee a
higher quality whey protein. Combined with an award-winning flavor profile, NITRO-TECH 100% WHEY GOLD is as good
for your taste buds as it is for your muscles!
Full Spectrum Array of Amino Acids
Rapid-absorbing hydrolyzed whey peptides to support an insulinogenic response and improved nutrient delivery
Features the most premium whey isolates and concentrate for a superior amino acid profile
5.5g of anabolic BCAAs and a class-leading 4g of glutamine and precursor for better muscle protein synthesis and recovery­
Superior cold microfiltration process yields a high biological value undenatured whey protein
Award-winning flavor and a taste you'll love
Fully Disclosed Formula
Each bottle of NITRO-TECH® 100% WHEY GOLD is fully disclosed to guarantee you are getting the exact amount of
real protein displayed the label – each and every scoop contains the full amount of protein stated
on the label and is 100% real protein!
BEST-IN-CLASS TASTE!
Enjoying a clean formula doesn't mean you have to deal with excess carbs and fat. For some companies,
the taste of their protein is the only thing they have going for them, so they load up their protein formulas with cheap
proteins that are easy to flavor, and then chase that with a load of flavoring in the form of sugar, carbs and fat.
At MuscleTech®, we believe you shouldn't have to sacrifice macronutrients for results. That's why our
research team works closely with some of the top protein-flavoring professionals in the world! In fact, we conducted
taste tests to help us formulate a best-in-class NITRO-TECH® 100% WHEY GOLD taste profile we know you'll love.
The result is a great-tasting formula that doesn't pack the extra sugar and carbs you'll
see in other protein powders. This gives you more protein per scoop and a better overall macronutrient profile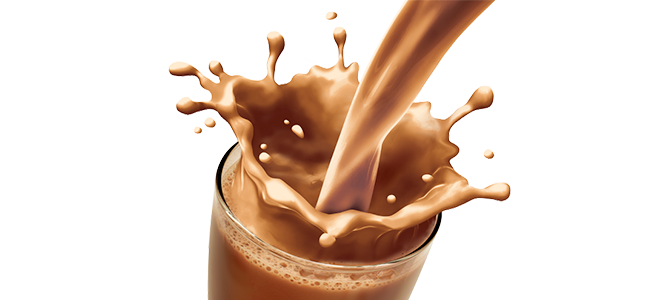 Click To Enlarge